Meet Mandy
Mandy Perry is a mother of 2, and a world-renowned leader for real, raw, limitless success.
She's widely known across the globe as the coach who helps her clients making their millions online with simplicity and ease.
Mandy embodies a type of deep authenticity that is hard to find. She's quite unlike any other coach you will find as she shares all of her real-life experiences openly so others can learn with her. 
In 2017 she launched her business and went from a woman on welfare, with no business experience to a global, $1.4 million company in 3 years organically.
Virtually unheard of in this space.
Mandy is known for helping other driven humans make money online, showing them how to do it immediately without fancy complex systems or overhead. Everything from clients, digital programs to masterminds and events. 
She has a powerful gift for helping people make money NOW, the fastest, most fun, easiest way possible, no matter where they are in the journey.
She stands for raw, honest, vulnerable being, radical self-responsibility, and limitless enjoyment of life. She stands for making money now, letting it be easy, and allowing yourself to enjoy the process. 
She has led thousands of clients to pay off debt, buy their dream homes, hit 6 figure years, quit their 9-5's, and consistently make more in a month than they used to in a year… $20k, $30k, $40k months.
A true self-made woman, Mandy started from the bottom and worked through depression, suicide attempts, anxiety, poverty, and a long history of abuse. She is an unwavering force standing for everyone understanding their worth, and the value they bring to the world. 
She grew up in Massachusetts, was a Marine, and is now living with her children in FL… but you can find her frolicking the world leaving a wake of success and joy behind her. 
"I'm here to help people BE… NOW… who they really want to be.  To have the courage, the wisdom and the support to truly be their best and most aligned self."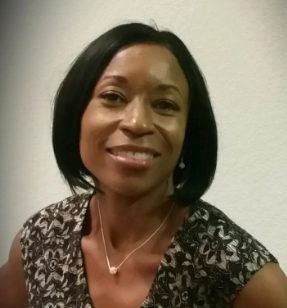 Heather Blackman
Health Coach
Mandy is my coach of choice and I completely trust her to guide me onward and upward! 
Full-time health coaching seemed long and unclear. With her amazing laser-focused questions and intuitive coaching, she stretched me to reveal my heart's true message, gain a deeper perspective of what I can offer and honor what that is worth!! 
It is a powerful experience that fueled my confidence!
The Unfiltered Story
Mandy's story is one of triumph against all odds. She shared her story in one of her memberships and the impact was so profound she wanted to make it available to everyone. This is the totally raw, no punches pulled, truth.  If you ever wanted to know how Mandy became Mandy… now you know.
Collabs | Podcasts | Interviews | Summits
Collaborating with other epic humans is one of my favorite things to do. Being able to share my perspective with their audiences while learning from them and introducing them to my audience, is truly what this journey is all about. We are always so much better together. Below are a few of the interviews, podcasts and Summits I've been a part of recently. Enjoy!
Make sure to follow these amazing hosts and share their content. Because greatness deserves to be shared far and wide.
M.  xo