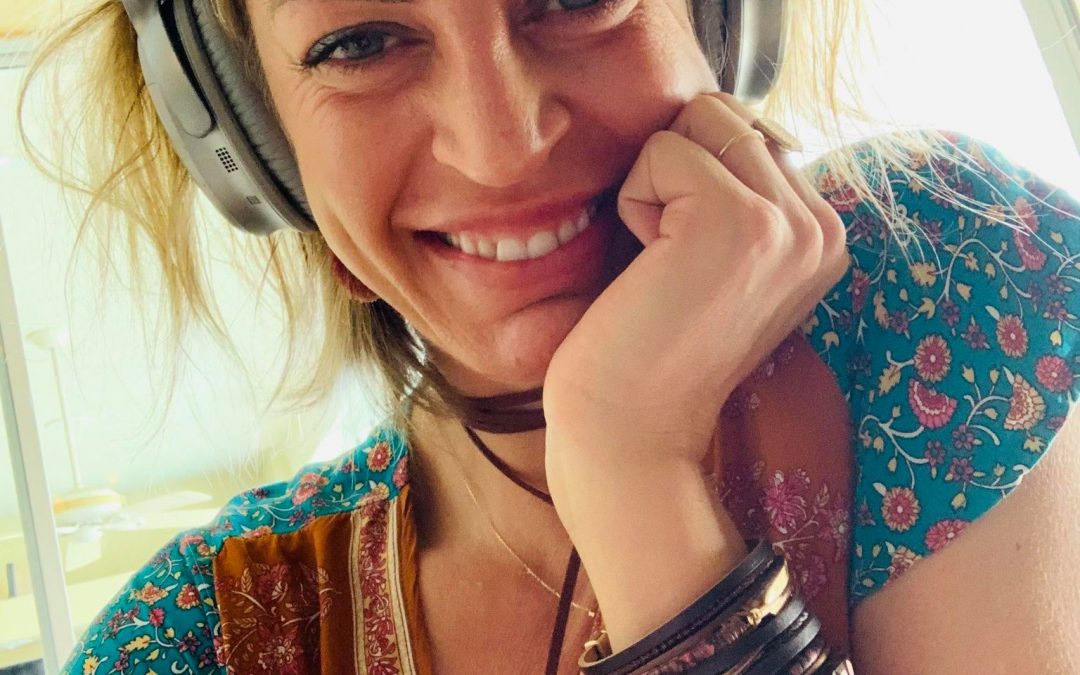 Every single thing I have, I have because I claimed it WAY before I felt like I had any evidence or proof that I could have it.
It's time we get really UNAPOLOGETIC about claiming what we want.
I created offers, did blogs, let my voice be heard even when no one was listening.
Even when I had no idea if anything would work.
Even when I was told I was being irresponsible.
I did whatever I wanted to do, which felt like getting me closer to my dream.
I made promises and then worked through all the things that came up trying to stop me from keeping my word.
I invested in myself with mentors before I had any evidence that it would pay off, with no clue how I was going to make it work.
And I stayed the course.
I stayed in KNOWING, and followed my heart.
THIS DOESN'T MEAN that the voice of indecision wasn't screaming its little head off.
IT WAS.
I just chose not to listen.
I chose ME.
I chose my DREAM, My heart, My soul…
I don't believe in waiting, holding back, playing by the rules…
I don't believe in playing small & sacrificing NOW.
I LEAN into the fear and choose to believe, to do the work to outgrow the need to ease back when it feels hard.
I believe IN YOU. I know what is possible for you, and I don't give a shit what it has looked like up until now.
The past is not evidence of what is possible for you now.
It was always you.
AND NO ONE WINS IN A WAITING GAME.
Your "hell yes" from soul is ALWAYS right, and the ONLY time there ever is it's NOW.
It's time to outgrow some sh**
It's time to create some boundaries and protect your genius.
It's time we get UNAPOLOGETIC about money.
It's time we CHOOSE OUR OWN happiness…. because what we choose for us, we make available for EVERYONE.
We are the example of what is possible for ALL.
We set the standard.
We change the norms.
We choose what gets to be SPOKEN about.
We choose what happiness is available for us all.
And I'm honored to walk this with you.
HAPPY & WEALTHY
Not only will these 30 days change the trajectory of your life, but together we will change the trajectory of the world.
Finally understand what makes you happy, which is how you will get the money & impact the world. #together
– Have clarity on your dream life
– How to create boundaries with people without it causing tons of angst and drama
– Why you feel guilty when you are thriving and others aren't
– Knowing how $ plays a vital role run your happiness
– Understanding your worth – growing into the person that knows they are meant to be happy and wealthy
– How to be HAPPY while building your business and creating your dream life.
– Breaking out of the bad habits you may blame on external circumstances that are creating anxiety & overwhelm, or sadness & anger.
– Releasing the old stuck emotions and trauma to truly finally have space for JOY & WEALTH
– Getting your priorities in order. When you don't live within your VALUES – you do not thrive long term.
– Building new habits that back your dream life
– Creating time for the things that matter without freaking out that the sky will fall
– Having time and space to heal and work through things while still making tons of money (I do this always)
– Understanding the real process of being happy & wealthy
– Learning how to TRUST the process & get all the results on the other side because you STAYED IN IT.
LAST CALL FOR 10% OFF
I can't wait to walk this out with you!
We begin March 10th…. but I will have some surprise prep-work for you before then.
I love you
mandy xx
>> Click HERE to join <<