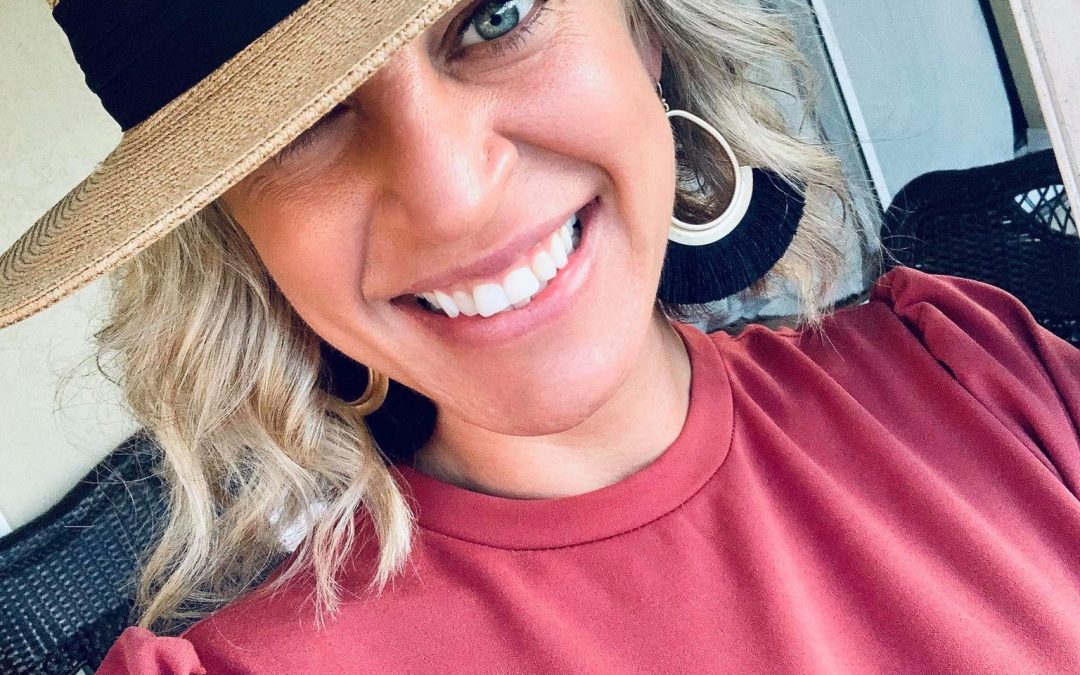 ???????? Not for the stuff.
???????? Not to prove anything to anyone.
???????? Not because we have to or something bad will happen…
AND definitely not because we have to.
We came to WIN because that's what happens when we give our very best.
That's what LOVE looks like.
We came to WIN because it's what makes our soul breathe.
We came to WIN because we are here to LIVE LIFE ALL IN. Holding nothing back.
So when we are 95 looking back at life we know we showed the *** up and left nothing on the table.
Because we are meant to be ALIVE. AWAKE.
Turned ON.
And the little excuses and fears hardly hold us back.
>> What if I fail?
So I fail.
I learn and go again.
>> What if it all feels like too much?
Then it feels like too much and we learn to adjust it so it feels just right.
>> What if others think I'm an egotistical wack job?
Lol.
Oh, for sure they will.
But you aren't here for them.
You are here for the humans who are searching for the very answers you hold.
The very inspiration you naturally are.
The very caliber you live life at.
The way you think and teach.
Your personality and demeanor.
What's the alternative?
Watch someone else's fake life on TV?
Drink the boredom away?
Eat the fear?
Maybe pick a fight so we are soooo damn bored waiting for life to somehow be exciting?
hahaha #human (wincing)
It's time now.
NOW.
Maybe you need someone to tell you that nothing else ever needed to be any different than it is.
Everything is ok. ❤️
It's all literally, exactly where it needs to be to get to where you want to go.
#sotrue
Maybe you need someone to tell you to KNOCK IT OFF.
???? Enough is enough.
Life is WAY too short to waste a day, let alone weeks and months living anything other than the very life you desire most.
What could possibly be so important that we would give up the ONE life we have here on earth for?
We are willing to give that up because some people might judge or not understand?
We are willing to give that up because of someone's poor decisions and our lack of boundaries?
We are willing to give that up because we are afraid to be alone?
The VERY way to be ALONE is to keep making choices that bore you and frustrate you so that you isolate, feel drained, and overwhelmed.
SHOWING UP BIG FOR YOUR LIFE CALLING will ONLY bring amazing things into your life.
It's time to LIVE.
It's time to FLY.
It's time to show the ** up and claim this life.
No one else is going to claim your life for you.
But you already knew that… ????????
And that's why you have made it this far in this blog.
You ready to go all-in?
You ready to play a big game?
I promise you, it's SO MUCH easier than it feels.
It always is before we do the brave thing.
It's not until AFTER we use our courage to step in do we realize how simple it all could be… and how much FUN we could have doing it.
hahahaha #iloveyou #lets***go
mandy xx
.
.
.
PS: EXTRAORDINARY doors close in 36 hours
30 days of ALL IN.
No more holding back.
No more excuses.
No more listening to the monkey brain keeping us in survival mode.
This is a moment where you get to claim THAT YOU LIFE GETS TO FEEL ALIVE, amazing, and extraordinary.
This is a moment for you to OWN that YOU. ARE. EXTRAORDINARY and the world needs way more of you.
This is one of those moments where everything changes. No time needs to pass, all that ever needed to happen was courage.
The courage to back your dreams.
The courage to bravely walk where others around you have not walked.
That's what a leader is.
The courage to say YES when the brain screams.. but what ifffffff!!!!
The courage to defy every odd, yet again, as you do.
> Show up.
> Be decisive.
> Know your goal.
> Know what you need to do to reach the goal.
> Do it every single day… working out every pattern and excuse that has been stopping you until now.
And then kick back and enjoy the life created.
Every question answered in this group.
I got you.
>> Click HERE to join <<
Doors close in 60 hours.
( ????: How I feel about Christmas ????????????✨)