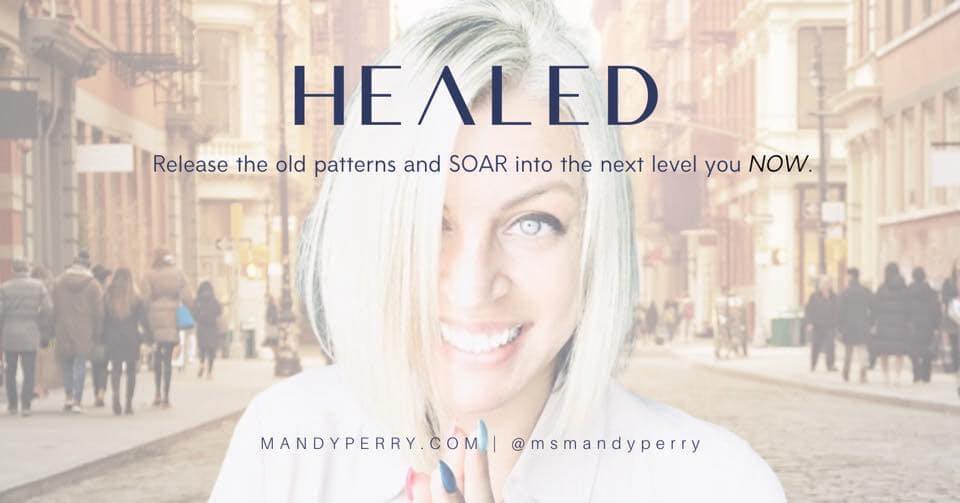 You are here to heal the world, experience every little sip of joy and pleasure this Universe has to offer you and ENJOY every single moment of your powerful growth into your true genius.
You know you are here to PLAY A BIG GAME… and you know you are capable of HUGE results in all areas of your life. It's not that you actually believe you are unworthy, not enough, or are afraid of failing…
NOT WHEN YOU REALLY TELL THE TRUTH…
NOT WHEN YOU STOP BREATHE &  TUNE INTO SOUL
Not when you allow the resistance to being INCREDIBLE in every area of life to pass like a crashing wave slipping back out to the ocean.
The truth is…
YOU KNOW YOU ARE READY.
You know you are ENOUGH.
You know you are being called into your next level.
You also knew that at some point you were going to be here at this moment, facing the real reason you have not broken through.
You knew at some point you would no longer listen to the excuses, the influences around you, the rules someone else placed on you… the drama and BS about why you can't NOW.
THE TRUTH IS…
YOU KNOW THIS IS WHAT YOU ARE HERE TO DO AND IT MUST BE DONE
The deeper work.
The truth-telling.
The breaking through.
The power claimed.
The enjoyment of every second of life.
The soul led impact on the planet.
You know this.
You have always known that IT WAS YOU.
But if it's not actually fear of success, fear of failure…
If it's not about not believing you are worthy…
If it's not about caring what others think…
THEN WHAT IS STOPPING YOU … STILL…. FROM BREAKING THROUGH TO THE LEVELS YOU DESIRE?
This is a powerful question.. and I have an answer…
After leading myself off of all medications, out of depression & welfare life… into this incredible life full of joy and wonder…
After walking with and coaching thousands of clients in this wild explosion of success I've experienced.. it all comes down to this…
HEALING THE OLD, and DECIDING on the new.
RELEASING the old. Embodying the new.
You have asked for the new level but you have been holding on SO TIGHTLY to what it is you have now… not wanting to lose what you have.
Holding on so tightly to HOW it all works and what it is all supposed to look like. You have been holding on for as long as you can remember just trying to make it all work.
Just keep juggling.

Just get them all to do what they need to do.
Just make my numbers this month.
JUST FIGURE IT ALL OUT.
What if I can't do this?
Why am I so messy?
Why can't I just be more organized?
Why can't I just be more disciplined?
If I could just get myself to be consistent with this life would be AMAZING
on and on it goes… the rantings of a madwoman…
A false self.
A version of you that was never meant to be and that's the sting you feel inside.
YOU ARE SO SICK AND TIRED OF BEING SOMEONE LESS THAN WHAT YOU KNOW YOU TRULY ARE.
Continuously trapped inside of the pattern of DESTROYING the things you worked so hard for over and over holding yourself back and sabotaging.
And you feel it in your gut, in your bones… THIS IS NOT HOW IT IS SUPPOSED TO BE…
"Oh, but it is beautiful, it is." Says soul.
"Can't you see that I am trying to show you something? I heard what you asked for.. and I am here to show you how to have every single thing it is that you desire."
"I just need you to STOP, and be with me for a moment."
HEALED
Release the old patterns and SOAR into the next level you NOW.
You were never truly going to be stopped.
Not by fear.
Not by doubt.
Not by old wounds.
It was always YOU, and you were ALWAYS going to BECOME.
The time was always meant to be NOW.
There is just something for you to GET. LEARN. UNDERSTAND. HEAL. RELEASE. GROW into. BECOME.
It was always about becoming the real you, and in order to do that.. the old must be healed, shifted, transformed.. and the pattern must be broken once and for all.
IT'S TIME TO ALLOW YOUR PAIN & YOUR DRAMA TO TEACH YOU.
It's time to understand it and outgrow it.
It's time to let it help you to become the person you were always meant to be… where you are meant to go…
and how to get there.
This expansion will change all areas of life.

Romance & Sexuality 

 Joy & Fun

 Money Flow 

 Health and Vitality 


 Success & Impact
It will exponentially expand everything you have been waiting for, and know it's time to HAVE.
E.V.E.R.Y.T.H.I.N.G.
Here's how this was created.
I went through 3 months of HELL to finally face some old wounds inside of me that were wrecking a bit of havoc in my life… and once I did what we will be going through in this course… I WAS A COMPLETELY NEW WOMAN.
Everyone saw the change. You may have noticed yourself.
I became.
And life has never ever been the same.
And the message has been very clear since…
BRING THIS HEALING TO THE WORLD MANDY.
DEEP. TRUE. HEALING.
HERE ARE SOME EXAMPLES OF THE THINGS WE WILL BE HEALING TOGETHER:

Healing from Past Trauma
This is where our old BS stories and rules come from. What we believe about ourselves is the #1 most powerful human personality trait and what predicts BEHAVIOR. When we heal this we clear the path.

Business Healing
Your self-confidence in creating the HUGE dream you set out to create has been shaken and IT'S OBVIOUS. You are making decisions out of fear, hesitating, second-guessing… rather than from the deep place of UNSHAKEABLE confidence in who you are and what you are here to do. 

Regret Healing
Surrendering to what is, is the most powerful healing you could ever step into.. and the most powerful move you could ever make in life itself. This healing is INSTANT and profound. 
When you repeat the same mistakes over and over you become NUMB to the lesson it carries for you… therefore fail to become the person you are born to be. In this healing, you will see why and how it was for you and how to let it go as services no longer needed so you can return to your wild, free self.
This is how I healed bulimia after 21 years, over-drinking, depression, laziness, etc, etc

Heal our Masculine Side
This is why we stay in our masculine energy and miss out on the magic and POWER of flowing with creativity and creation.

Heal our Feminine Side
This is how we have learned to be loved or love ourselves and the world. When this is unhealed we will run ourselves ragged trying to Do and GET what we need to feel SAFE. This healing is about learning to tap into your feminine power to fuel your desires and bring about VISION AND DREAM CREATION

Relationship Healing
Real bliss in relationships is available. All relationships. The work here is to heal from the stories about how it all should look and be. Control. Needing it to be different than how it is. Lovers, family, clients, friends, your tribe, the world.
Settling.
Feeling frustrated and alone.
Sacrificing your genius for drama or emptiness.
Never feeling supported the way you desire.
Rather than collaborating, lifting, and LOVING simply because that is who you are.

Money Story Healing
This is one of the most triggery topics to humans… and this is what I know. When you make decisions based out of scarcity you get scarce results.
When we do this work, we shift into a place of SAVVINESS with money rather than carefulness.

Vision / Purpose Work Healing
You are holding back, playing small because you are terrified to find out, if you actually go all-in on this, if you actually do your best… you might fail. You might find out it stays out of reach and you are not good enough to have it.
This healing allows us to create from the deepest wisest part of ourselves where we have ABSOLUTE CERTAINTY.

Healing from the Idea that You Need to Keep Healing
I would be remiss to not include how to then heal from the idea that you must keep chasing more healing… with the notion that you are fkd up. Broken. Something is wrong with you.
IT'S TIME TO HEAL THIS FOR GOOD.
(I learned this from a Balinese healer… and from this new healed place you will create your DREAM EXPERIENCE OF LIFE, no doubt.)
ARE YOU READY?
The outcome of doing this work is simple and obvious.. you get the results you desire.. and really, you already knew this.
Because you already knew the REAL work was the journey of becoming, and in this program.. you are releasing the old and returning to the real you.
Waking up every single day knowing you are FINALLY all you always knew you were meant to be and ARE.
THIS IS A 28 DAY SELF-GUIDED, PRE-RECORDED PROGRAM OF DAILY SHIFTING AND HEALING.

YOU WILL STUDY AT YOUR OWN PACE AND MAY REVISIT ANY OF THE TRAININGS AS OFTEN AS YOU LIKE. 
I cannot wait to hear all the stories of the incredible breakthroughs coming!!!
I will see you in the group
Mandy xx
Pay in Full
ONE TIME PAYMENT
Payment Plan
3 MONTHLY PAYMETNS
Meet Mandy
Mandy is known for defying ALL odds.
She was a nanny making $400 a week for many years, single mother of two, and had no business experience at all.
In 2016 she launched her first online business Mandy Perry Inc and the company went global and hit $390k that first year. The amazing thing about Mandy's story is that she used no ads, no funnels, no networks, no fancy marketing, or complicated things. Everything she did was raw, real, and SIMPLE.
The business made $1.4 million organically 2016-2019, this is UNHEARD OF.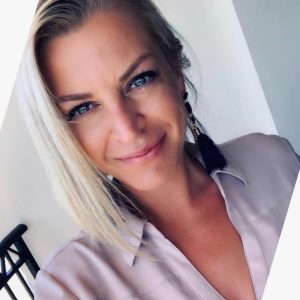 Mandy's clients have achieved financial freedom, traveled the world and created amazing transformations and healing for their clients, and ALWAYS express the overflowing of JOY & GRIT they feel being in Mandy's energy.
As she is often heard saying,
"If one person can do it, anyone can do it… and if it can be done at all, it can be down NOW."
Still Not Sure?
I get it.
Sometimes it feels as though you've already done so much work!
But this is what we know… the work is the journey, and the journey is TRULY LIVING. 
We also know that everything that has been is exactly how it was meant to be, and that actually there is NEVER anything you have to or should do, but there is ALWAYS action, from the soul, to take.
And what if, from that place, you simply listened to what faith would have you do here, knowing every decision you make is perfect…
and then
You did that.
Pay in Full
ONE TIME PAYMENT
Payment Plan
3 MONTHLY PAYMETNS
Healed is my absolute favorite program!
Mandy continuously challenges us to look at the things that we want to avoid, but in healed it was like she brought before me the things that I didn't even know were there and gently encouraged me to uproot deep seeded pain from the past, face the feelings it brought up and allow healing to occur.
I know I'll be reaping the benefits of this program for the rest of my life and THAT'S a wise investment.
Celebrating opportunities to realize just how fking smart and amazing I am. I forget (because I surround myself with like minded people) that so many people are uninformed, clueless or lost. They crave what we have. They crave the knowledge, the confidence, the ambition… I AM special
Or Join us in Le Million
Le Million is a journey. It's learning how to build an online business & a LIFE that is an extension of the real YOU. It's a process of unlearning all of the things that cause you to hold back, hesitate and get bogged down with overwhelm and confusion so you can build the success you want right now.
WHAT YOU GET 
(We really wanted to spoil you...)
Or join us in Le Million
Le Million is a journey. It's learning how to build an online business & a LIFE that is an extension of the real YOU. It's a process of unlearning all of the things that cause you to hold back, hesitate and get bogged down with overwhelm and confusion so you can build the success you want right now.
WHAT YOU GET 
(We really wanted to spoil you..)
>> WEEKLY LIVE COACHING 
Every Monday we have live Zoom event, Mindset Monday, where I go live and share the mindset insights with you.
>> WEEKLY LIVE Q&A
Every question gets answered in the Live Q&A event.
>> Monthly Live Group Zoom Calls
(Never been available before outside of the Diamond Mastermind or high end groups)  
Access to behind the scenes in my life and business showing how to CALIBRATE.
All of my resources and who and what I learn from.
The biggest lessons and breakthroughs and how I got them, in both life and business.
LIVE coaching and teachings based on every question you ask in the group in your Q&A thread. 
I'm 100% IN with you.
All in.
Tracking with you and walking every step with you.
There is nothing I won't give to you in this course.
I BRING IT ALL.
From baby Mandy to Boss Mandy to Magic Mandy to Millions Mandy.
I got you.
We have got each other. 
(I will be using this year together to capture all of the content that will create the individual courses that will be offered LIVE each month. You guys get the benefit of getting it ALL inside for this starting price.) 
>> the vault
(Value $58,000)
The step by step trail of how I went from 0-$1MM in 25 months!!!
NEVER EVER BEEN AVAILABLE IN THE INDUSTRY BEFORE!
A literal path of success captured and available for you!!
You will have instant access to all of the HOW TO, the VIBES & the WISDOM courses created as I invested $500k learning from extraordinary humans, implementing it and then creating live courses for my clients to learn from as I created the very first $1MM in the company. 
* This is access to 30 powerful courses : Value $58k
>> ACCESS TO ALL LIVE COURSES RUN ALL YEAR LONG
Yes! Everything! (We told you we wanted to spoil you!!)
You will get full access to every high-end course run live throughout the year. (We are expecting to run 10)
>>  LIKE-MINDED FRIENDS & COMMUNITY
You will be part of a powerful community of humans celebrating you and cheering you on as you go. You will make lifelong friendships and will feel SO loved and accepted in this group. Truly, wait until you feel the energy of these humans!
SO the course I'm in with my coach, the amazing Mandy Perry, supporting MY growth this month is called... THE ALPHA EVOLUTION! I am SO excited. We start today! Time to own it in every cell of my female body... my ALPHA! Me leading me FIRST! Shitty grinning while oh YESSSSSING! Feminine Power RISING! Hips moving cuz they ain't lying, my body is all YESSSSS!!!!!!!!!!!!! Having a coach is mothalovin LIFE! If I could speak to the me felling lost and powerless I would say Janet... you know better, get a coach, invest in yourself. Back yourself. Yea yea ther's other ways to grow... It's all good you know what's best for you! And when you know what's REALLY best for you is crazy mind blowing life transformation... nonstop all your life long cuz that's how you roll you closet growth junkie you... you work with a badass coach who's done the damn thang and her ENERGY seduces you there everyday until you're living turned ON! Growth and evolution is your game. Get your coach PLAYER! Then a few months go by and you're like WHAT?I was living like that? I was feeling like that? And you be like oh my Goddess I am so happy to be alive right NOW! The only reason I ever wanted to be a coach was because I experienced this the first time and said THAT'S what I wanna do!!! Getting to do it, getting to bring my continual evolution in support of my client's evolution is like tthe BEST LIFE EVER!!!
z
I just completed The Alpha Evolution- a 21 days program lead by the amazing coach Mandy Perry. She couldn't had chosen a better time for this work, planets retrograding and eclipses- simply divine timing for stepping back into fundamentals and implement them everyday! A lot happened for me in the past month and I do want to acknowledge Mandy as one of my gifts. Working with Mandy and being in her honest, straight forward, no BS, loving energy its a true inspiration! We dive into fundamentals of the work with a powerful group of people- we laugh and cried together, we shared, we support and celebrate each other daily! Many things has been shifted for me and not all of them are fully sink in just yet, I'm allowing the space and time to integrate them in my being deeper than ever. The biggest shift for me is moving away from "who am I being" into simply, sufficient and completed "I am" Thank you Mandy for your authentic and honest leadership. I love and respect you and the work you put in the world.
This is me yesterday after 21 days of Alpha Evolution. In those 21 days we tracked with each other every day to address the real deep stuff. Since we began I shifted out of some gnarly attachments and bad habits that have set me free! I am suddenly exploding in even more vibrancy, energy, love and connection than ever. I can't wait to wake up each day and see what magic and who will appear and shine in my day!! I am so grateful and blessed to have found you, my girl Mandy Perry. Since I signed her up as my mentor and joined the Diamond Girls, I have felt more supported, loved, backed in and believed in than ever. I needed to cut out some really shitty habits of thoughts and being. The ones that die hard and slow. She shut off the bullshit self pity negative tape that had a grip over me, and y'all know I am a very positive high vibe energy! Some of this stuff runs deeep. She walks the walk and talks the talk and how she explains stuff helps my creative chaos brain unsderstand and implement much needed structure and systems into my biz. Her vision of the world and how she embodies grace, big hearted love and the truth of our sensitive selves AND brings it big baller style is inspirational AF and you can't help but expand being in her energy and powerful containers. And I love love our community! I love each of you that I share with and the daily process of leveling up exponentially with focus, discipline and fuuuuun honay! I feel held and witnessed and supported and KINSHIP!!! Life is for living and giving and receiving and this lady knows how to show us and be it. I love you so much sister and am so grateful to do life with you and Valtopia is so much bigger and brighter with your guidance for me. THANK YOU!!! Mandy Perry
I am feeling so blessed I just completely a 21 day program called Alfa Evolution with my amazing coach, mentor, & friend, Mandy Perry. The transformation has been amazing. I've learned to live my life everyday with intention. Doing today with excellence is now a habit and only good thing come from living life this way. Celebrating little wins daily creates great energy and leads to huge wins!???? I cannot put into adequate words to describe how amazing Mandy is. She has an intuitive ability that goes beyond anything I've ever seen. She knows exactly when to love on you or call you out on your bs. She completely understands how you feel and really appreciates your struggles. I've been blessed with having Mandy in my life guiding me for 2yrs now and can't imagine doing life without her in it. Thank you sister
Still have questions? 



But Mandy, How do I know it will work?
When we focus on what it feels and sounds like this..."Will it work? Is it right for me? What if I don't make my money back? How is this different from everything else I've tried? If I try and fail this again, I won't be able to stand myself.
As fun as that is... this is really the whole point. Learning to become the person who focuses on WHATS POSSIBLE rather than what if IS the whole point. It is the work. If you struggle with these thoughts, you belong in this program.
I'm busy and already bought a bunch of courses. How much time will I need to invest each week? 
This program is about POWER moves... Not a bunch of frantic work that never needed to be done. The rule is, we don't do anything or business doesn't require us to do. 2 hours a week is plenty to maximize this course.
I'm not sure it's wise to make another investment…
I know it is against traditional thinking of normal 9-5 people. Doing something EPIC in life requires epic bravery.  It can feel reckless to invest especially if you've already invested in a bunch of programs and you've yet to see a return on those investments.
But this isn't a how-to - this is  CHANGING THE TRAJECTORY OF YOUR ENTIRE LIFE.
This isn't crystals, books, free webinars, how to insta-fix, and all the other things that take up our time and help us feel better but don't create the LIFE-CHANGING results.... this is the real work.
If you knew you couldn't fail, and you would become one of the top 1% in the industry making 7 figures... how insignificant would this investment be? And in 10 years, will how much it took you to get there have mattered?
my favorite part of this chapter in my story, I hired my dream coach, Mandy Perry!!!! It all began with saying a big "HELL YES" to her new "Monetize Your Journey/$500k Year" Program.
I had no clue what I was getting myself into, but all I can say is, WOW!!!! When I enrolled, I got access to 30 of her most powerful programs AND a live group program for Q&A!!!!!!
Within just a few weeks of working with her in this particular program, I made such massive moves in my life/business that I became one of Mandy's DIAMOND MASTERMIND clients!!!!! This has been my dream for 3 years!!!!!
The amount of value in her MYJ/$500k Year has helped me beyond what I imagined. All the programs I have drooled over for the last 3 years are literally at my fingertips!
I am not writing this as a brag on my accomplishments, but as a brag on HERS! The amount of value that she is offering still kinda blows my mind, if I am honest. She is literally showing you how she went from welfare to a million-dollar company!!!!
If you are struggling to push into full time coaching or are at a stuck point in your business, I can't even begin to tell you how this could change your world!
My cup is overflowing with alllll the Genius you've been downloading to us
Im celebrating my first paid client in my Mrs happy program!!!!
It's my honor to do this with you.
#togetherwerise
I love you
Mandy xx
FAQ 



Q:  How do I reach you if I have questions?
** You may reach us at support@mandyperry.com for any questions you have about this program, logging into the Member Center, or any technical questions.
Q:  Where can I access the trainings for this program? 
** For live programs, all content is first dropped into the exclusive Facebook group for the program, and then added to the membership area of the website.  It is also emailed to you.
** For self-study, pre-recorded programs, the content is always in the membership area of the site, where you may access it forever and can revisit any training you want, at any time.  
DISCLAIMER:
I obviously do not guarantee specific results. I know what is available for you if you are ready to show up. I have watched hundreds of coaches get results from this work, but you are required to do the work and actually participate actively in the program. I don't guarantee increased income. Results may not be typical of all students.