Mastery over EMOTIONAL EATING…. TRUE FITNESS… & YOUR VIBE
4 weeks to mastery over emotional eating, fitness & bad-a** high-vibe.. No matter how hard it has been up until now.
Sexy isn't about the perfect body, the perfect face or hair…
It's about VITALITY.
Fitness, joy, health, wellness, & FREEDOM…
Actual body freedom.
Finally, together with someone who has walked through it, from the bottom.
This course is for those ready to CLAIM THEIR SEXY AF – FREEDOMMMMMM


 Are ready for epic HIGH VIBE health and sexiness.


 Know that this body bs keeps distracting you from creating your empire / dream life NOW.


 Find yourself emotionally eating.


 Feel unaware of what is holding you back, but something is.


 Kind of hate/ judge your body even though you try to love it. #doh


 Start / stop diet and exercise.


 Feel guilty for wanting to be sexy… not sure where you land with this. 


 Want steady, amazing energy eeee!


 Feel nervous women will dislike you if you are sexy and powerful.


 Don't want to fall into the trap of having to be IG perfect in order to feel good about yourself. You want to truly just feel good on your way to your true healthy & sexy potential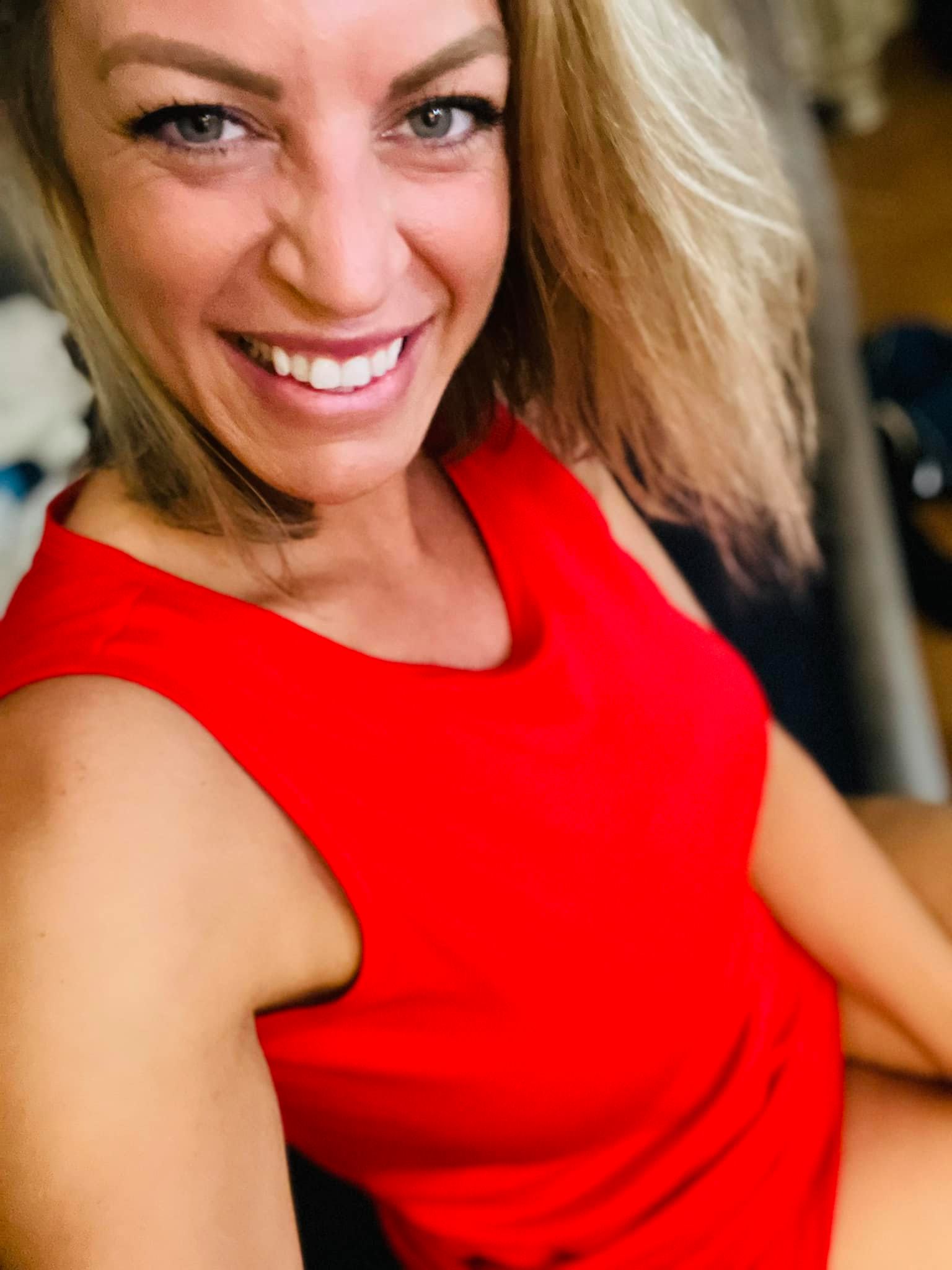 DESIRE A TASTE OF WHAT FREEDOM FEELS LIKE WITH A SEXY BODY.. not for anyone else but you… and why not remove all roadblocks from drawing in that sexy partner if you're single ya?


 Want to feel sexier with no clothes on than with clothes on. (This is my biggest motivation LOL)


 Want to do this in a way that LASTS forever… for real this time. NO MORE FADS.


 And more than anything, just wants to FEEL STEADY, stable and like you don't have to think about HOW to do this or muster up the discipline anymore. 
JUST FINALLY BE ON THE OTHER SIDE OF THIS SO YOU CAN REALLY ENJOY LIFE THE WAY YOU DESIRE.
SEXY & FREE.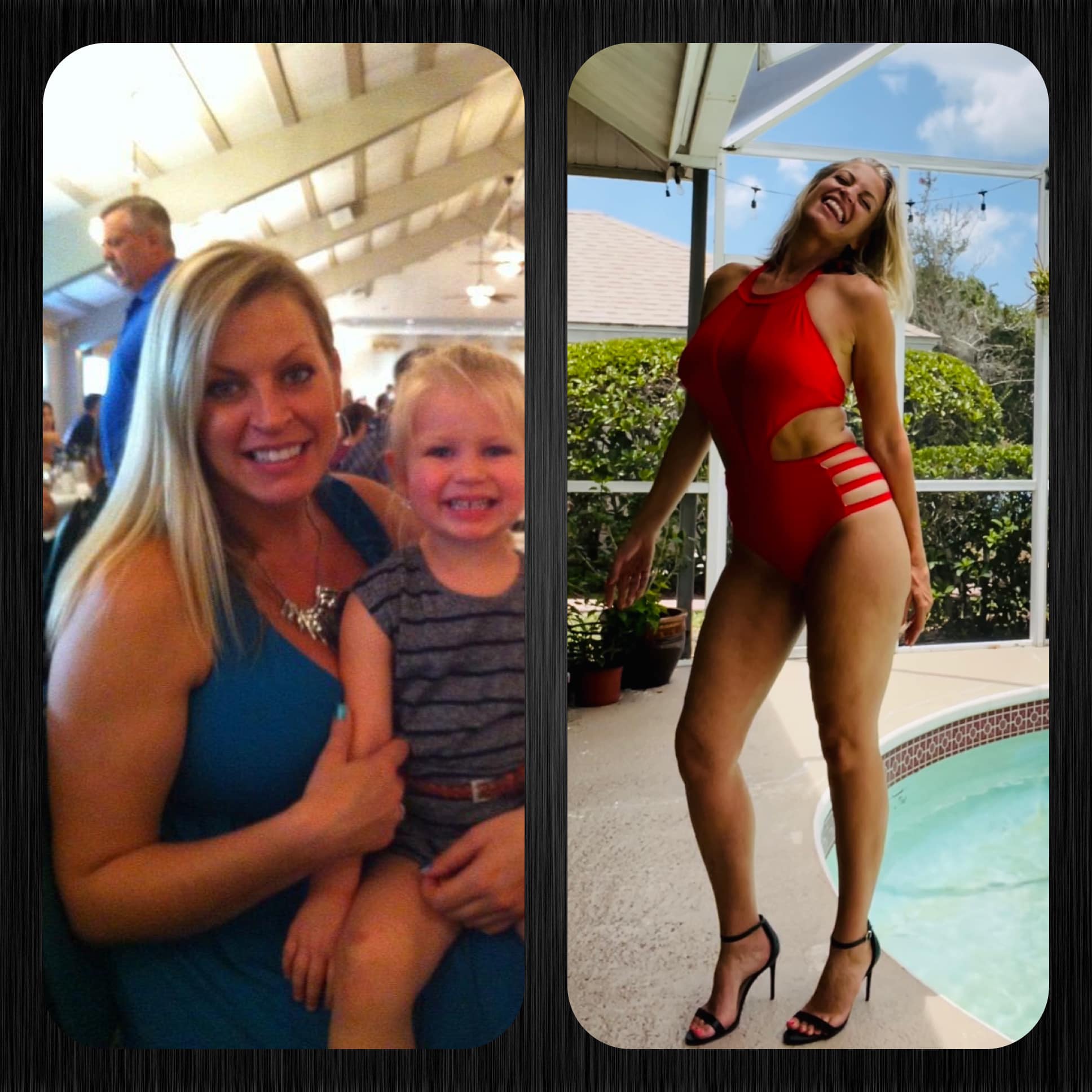 Actually accepting where we are, and doing this the right way for YOU… so that it lasts.
No shortcuts, magical pills or BS. (trust me, I've tried them all, there are none) 
BUT IT WORKS.
I mean, it really actually works.
It took me years to get it through my head, but now I am unstoppable. 
I was bulimic for 21 years, 80 lbs overweight, on anti depressants and anti-anxiety meds, drinking way too much alcohol, watching way too much TV and on welfare. 
Now I am 19 lbs from my goal fitness weight, running the beach each day, off all meds, drink occasionally when I desire to without effort, eat when my belly growls, feel FREE from BS diets and start / stop, wear a thong at the beach (yes, this one surprised me too! lol), LIVE life with excitement and engagement, travel the world and run a Global successful online company just being me. 
I enjoy my time with my kids.
My time isn't taken up anymore by food and how to get myself fit or feeling desperate to fix the bulimia. 
I just FEEL FREE. 
There was no modality that was the magical pill. 
There was just a whole lot of BS I was taught and some massive SHAKING OFF that needed to be done. 
The journey we are going to take together is SHAKING ALL THAT SH** off.
What you always knew it took, but never felt you had the time, energy or discipline to do so you looked for quick fixes instead. 
In this course you don't need a bunch of time, energy or discipline. 
Just courage. Nothing more. 
What I need from you is the COURAGE to stay in this UNTIL. 
Deal? 
Ok…. Let's do this.
Feeling more alive since working with Mandy than I have probably since I was a child
LOVE you Mandy! This is gold!!!!! As always!
Thank you! When I signed up for this, I knew it would be changing for me. I decided to go all in.. And I am so blessed and grateful I did. And its only the beginning.
THE COURSE 
I am going to be tuning in and co-creating this FOR YOU, as I listen to what you have going on but the key things we will be covering are below: 
THE ROOTS:


 How many times have you beat yourself up for not being better than you already are?


 How many times did you have that feeling of needing something to rescue you in order to finally breakthrough?


 Why you haven't gotten on top of this yet…


 What is it actually going to take?


 Finally understand this in a way that truly changes things… this isn't some fluffy BS, it is the REAL work that REALLY changes it all. I got you. 
STEADY AF


 How to end the START / STOP behavior for good.


 What's actually keeping you in this loop? Why? What do you do, specifically to change it?


 Not the cliche things we have heard 1 million times, but the REAL thing that will cause the REAL breakthrough.


 Our entire culture is teaching and encouraging all the sh** that doesn't last. That ends here. 
** Psss… remember not let the doubt from the past enter into your mind here… the past has nothing to do with what's possible for you. It doesn't matter what you have already tried or done or not done. THIS. IS. POSSIBLE. 
MARINE CORPS MANDY A** KICKING & LOVE BOMBS


 Some of the things you have been holding onto are like a lead weight in your pocket.


 You'll be shocked at how simple it is to rewire this and use the very thing that was weighing you down to LAUNCH YOU TO THE ETHERS.
EMOTIONAL EATING & NUMBING OUT BREAKTHROUGH


 Finally, FINALLY release this way of self soothing. Gah!!!! The power you are going to feel!!! It's life changing.


 It's EMPOWERING


 It's exciting. 
BE SAVVY – we play to WIN


 The easiest best apps I have found that will not just inform you but really awaken you to what is happening and what is possible. I LOVE THESE APPS!!!!! Just wait until I show you how to use them together. 
UNF*CKING FOOD in your life


 No fkg diets.


 No restrictions.


 No BS


 Just healthy eating and HOW to actually let it be easy. 
** Reminder… we don't react to fear.. We respond to what we know is POSSIBLE for us… no matter what the past has looked like. THIS IS POSSIBLE… for YOU… now. 
ACTIVE, VIBRANT & FREE


 The whole point of life is to LIVE! To live, in whatever way that looks to you.


 We need the energy & lifeforce to do this, and WHY NOT BE SEXY AF as we do it all?? WHY NOT??


 Finally end the Start/ Stop behavior (wherever you go there you are, when you heal this here with food and workouts, you heal it everywhere).
This is how.
I GOT YOU.
For real.
Emotions & your HIGH FKG VIBE
Body
Food
Workouts
Healing your body
& LIVING – really truly finally living and feeling the FREEDOM you were born for. 
THE BONUSES 

 BONUS 1:


  PAIN/PHYSICAL LIMITATIONS – how I got myself to be able to workout again after back and knee injuries. 

 BONUS 2:


  ADDICTIONS – how I finally overcame drinking too much and bulimia 
If you are like I was, each day you wake up and try to remember if you did well the day before.
Was I good or bad yesterday?

Did I binge? (purge)
Did I stay on track or fall off?
Did I skip your workout?
Did I drink too much?
Did I numb out?
Is this a shameful morning or an exciting morning… all based on how you treated your body. 
I lived YEARS this way.
Fkkkkkk that.
SO MUCH FK THAT. 
Now I wake up and think about all the exciting things going on in my life.
I wake up with crazy joy to go run the beach.
To watch the weight continue to fall.
BUT MOST OF ALL…  just feeling SWEET SWEET FREEDOM.
You are not going to show up in your next level of business if you have a belief that it will take you away from having this VITALITY FREEDOM you desire. And we are in this for the long game.
For an extraordinary LIFE. 
So let's get this taken care of, NOW, so you can create your dreams without worrying about it for one more second of one more day.
Are you Ready?

#together 
THE DETAILS 
This will be a mixture of LIVE trainings, Meditations and workbooks
(But I will be having prep work for you to do between now and then which will help you tremendously) 
IT'S TIME FOR FREEEEDOMMMMMMMM in this area!!!!!
No excuses.
No hesitations.
No telling yourself that you should be able to do it by yourself.
No wondering if you have enough time.
No pretending you aren't worth the investment.
No lying to yourself about what the real cost of this is…
No BS story that you'll just fail again.
THIS IS THE MOMENT IT ALL TURNS AROUND.
THE END. 
It's SAFE to be you.
It's SAFE to be you, in this body, in this life, on this journey. 
The goal was ALWAYS FREEDOM. JOY. ADVENTURE. 
To be able to experience life the way YOU desire to experience it… which includes running around on the beach sexy AF… making love feeling SEXY AF… Waking up thinking about things that EXCITE YOU… not food and failure. 
Not feeling that how you eat makes you good or bad. Winner or failure.
What a HUGE waste of life ya?
No more. 
Not one more day, one more minute. One more second. 
Today it all changes course. 
WHAT'S NEXT? 
After you join with the link below you will get an email with the link to join the LIVE FB group, and everything you need to know.
Are you Ready?
Payment Plan
3 monthly payments of $212
Extended Plan
12 biweekly payments of $55
So for the last two weeks, I avoided saying all of this.
Admitting it to myself.
Feeling it.
EMBODYING it as I've upleveled. 
But I did my work.
I got coaching.
I told myself the truth.
I began to get specific. 
And here's the thing. 
I was fkg terrified. 
It is what it is, that's the embodied emotion I feel when I step forward.  
I was taught my whole life that looking sexy HURT women and makes men sin. I HURT PEOPLE. And trying to look good means I was trying to hurt them on purpose. 
And that story that was operating in me caused me to keep on an extra 60 lbs, and be careless with my body and health. Be ABUSIVE with my body and health. 
I was bulimic for 21 years.
I let people abuse me. 
And I stayed unwell… because I didn't want to hurt anyone and I didn't want women to hate me.  
Until now. 
I am the sexiest, healthiest and most vibrant I have ever been. BECAUSE I FINALLY stopped believing the BS.  
When I see a really vibrant, beautiful, sexy woman… and I feel knots in my belly… it's not because she is a superficial bi*** and I shouldn't have to care that much about my looks… IT'S BECAUSE I FEEL THE STORY THAT NEVER BELONGED. 
THE STORY CAUSES THE PAIN.
Not the sexy woman. 
THE BS STORY CAUSES THE WINCING..
Not the desire to be sexy. 
To be an embodiment of VITALITY 
We were meant to feel FREE in our body. 
We were meant to THRIVE.  
BECAUSE FREEDOM WITH OUR BODY TASTES SO SWEEEEET 
So, I have created this course to walk you through all the crazy BS I had to walk myself through to heal and claim my BODY FREEDOM. 
You deserve this, and you deserve this now. 
I love you.
I got you.
Mandy xx
LOVE you lady! This is gold!!!!! As always!
Thank you for this program. All of the content is amazing and will go into all areas of life.
Since joining Mandy's programs I've been able to call my ass to more in my personal life. I've been able to make my power moves automatic and the first thing I do each day and I actually look forward to doing them! Most importantly, I've been able to release all the extra BS.
Mandy wants to shift this world and make it a better place – a place where you get to your happy! She leads the way and then holds her hand out to help you up. She sees you and cuts through all the BS and helps elevate you to your next level.
Epic. Life changing. And a big snuggle all at once. I couldn't ask for better support. Mandy is one of a kind.
Payment Plan
3 monthly payments of $212
Extended Plan
12 biweekly payments of $55
Or Join us in Le Million
Le Million is a journey. It's learning how to build an online business & a LIFE that is an extension of the real YOU. It's a process of unlearning all of the things that cause you to hold back, hesitate and get bogged down with overwhelm and confusion so you can build the success you want right now.
WHAT YOU GET 
(We really wanted to spoil you..)
Or join us in Le Million
Le Million is a journey. It's learning how to build an online business & a LIFE that is an extension of the real YOU. It's a process of unlearning all of the things that cause you to hold back, hesitate and get bogged down with overwhelm and confusion so you can build the success you want right now.
WHAT YOU GET 
(We really wanted to spoil you..)
>> WEEKLY LIVE COACHING and Q&A
>> Monthly Live Group Zoom Calls
(Never been available before outside of the Diamond Mastermind or high end groups)  
Access to behind the scenes in my life and business showing how to CALIBRATE.
All of my resources and who and what I learn from.
The biggest lessons and breakthroughs and how I got them, in both life and business.
LIVE coaching and teachings based on every question you ask in the group in your Q&A thread. 
I'm 100% IN with you.
All in.
Tracking with you and walking every step with you.
There is nothing I won't give to you in this course.
I BRING IT ALL.
From baby Mandy to Boss Mandy to Magic Mandy to Millions Mandy.
I got you.
We have got each other. 
(I will be using this year together to capture all of the content that will create the individual courses that will be offered LIVE each month. You guys get the benefit of getting it ALL inside for this starting price.) 
>> the vault
(Value $58,000)
The step by step trail of how I went from 0-$1MM in 25 months!!!
NEVER EVER BEEN AVAILABLE IN THE INDUSTRY BEFORE!
A literal path of success captured and available for you!!
You will have instant access to all of the HOW TO, the VIBES & the WISDOM courses created as I invested $500k learning from extraordinary humans, implementing it and then creating live courses for my clients to learn from as I created the very first $1MM in the company. 
* This is access to 30 powerful courses : Value $58k
>> ACCESS TO ALL LIVE COURSES RUN ALL YEAR LONG
Yes! Everything! (We told you we wanted to spoil you!!)
You will get full access to every high-end course run live throughout the year. (We are expecting to run 10)
>>  LIKE-MINDED FRIENDS & COMMUNITY
You will be part of a powerful community of humans celebrating you and cheering you on as you go. You will make lifelong friendships and will feel SO loved and accepted in this group. Truly, wait until you feel the energy of these humans!
Mandy Perry Inc can not and does not make any guarantees about your ability to get results or earn any money with our ideas, information, tools, or strategies.

You recognize and agree that we have made no implications, warranties, promises, suggestions, projections, representations or guarantees whatsoever to you about future prospects or earnings, or that you will earn any money, with respect to your purchase of Mandy Perry Inc products, and that we have not authorized any such projection, promise, or representation by others. There are no guarantees of results or future earnings.
This site is not a part of the Facebook website or Facebook Inc. Additionally, This site is NOT endorsed by Facebook in any way. FACEBOOK is a trademark of FACEBOOK, Inc.