Royal Lahaina Resort – Maui, Hawaii
Maybe you are looking for success, maybe you are looking for love, hope or maybe you just know there are always more levels of self-discovery to go.
Maybe you have always had questions that you just can't seem to find the answer to.
Maybe you are scared to dream that deep longing you have always had will become reality… maybe you forgot what they even are now.
Maybe you want to make sense of all the pain and suffering you have endured and understand the purpose of it all.
Maybe every time you think you have it all figured out – something comes along and turns it on its head.
Maybe you are here because … even when you are at your happiest in your life.. it still feels like something is missing… something is incomplete.
Maybe it's not subtle at all – maybe it feels like a huge black hole and you are sick of always trying to fill it with things trying to feel whole… but it doesn't work.
Maybe you know that all the technology, social media, Netflix, and 24/7 entertainment is causing a huge disconnect from soul and meaning.
"Before the retreat, I was scared, confused and lost. It was worth every penny…Mandy has a way of seeing the unseen and brings it to light so we can deal with them. Confusion was my safety net and now I don't need that net anymore!"
When you are ready… you will show up at pages like this, and you will recognize that your endless SEEKING is not purposeless and you will eventually ALWAYS be led to the right events, people, places and ideas.
I have been on a soul-searching, thirst-driven, save-the-world mission for 10 years.
I have faced abusers, stood in welfare lines, braved love, felt COMPLETELY hopeless at times… and, as it is, found myself, HAPPINESS and had massive, life-altering breakthrough and success.
The one thing that I have learned to do, for the quickest breakthrough.. is to never leave the sight of my soul saying "HELL YES" without committing to it and backing it up.
The faster I act on a YES, the more epic the breakthrough.
Immersed in the evidence of how this journey is true – how the world works on an energetic level.
This is where the shift happens.
YOU and how you see things will change.
You may have heard these before, maybe not… but in regular everyday life – you have an ah-ha and get back to life coming at you.
This event is a chance to let the healing powers of Maui and the power of being together in this space to transform deeply…NOW.
We take these new awarenesses and USE THEM to apply to your life.
You will learn a daily powerful practice to walk this out – to know and live in your PURPOSE and finally be happy.
I used to spend hours daydreaming about what life would be like if I was just on my A-Game every day.
What if I wasn't being messy so often, feeling sad so often, feeling like something was wrong so often?

is a journey of living life from the most powerful place of wisdom, rather than being a leaf blowing in the wind to all your beliefs that are keeping you stuck.
It is breaking through the BS, isolation, and fears that have kept you from reaching your true potential.
APPLY below and we will contact you for a call to love on you, prep you for the event, and give you all the details!
Gain lifelong friends, a TRIBE, Mentors, and a wealth of experiences to help you live to your fullest potential.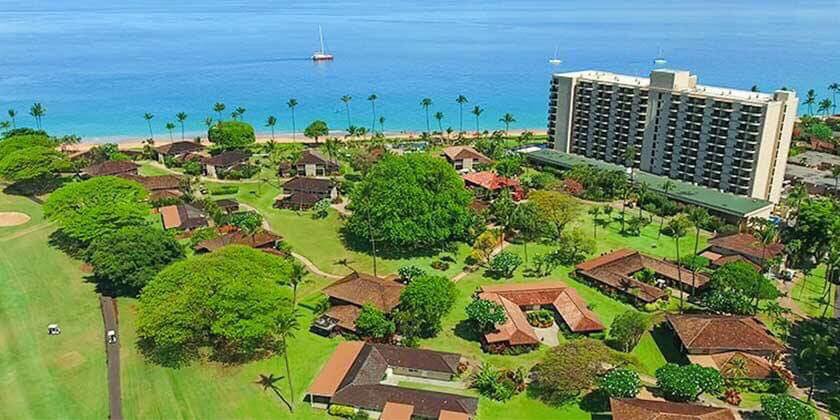 will be held at the Royal Lahaina Resort on Maui
Treat yourself to the resort perks:
Two Hot Tubs (One Oceanfront)

Nightly Live Hawaiian Entertainment

Ice Cream Parlor & Cafe

Royal Trading Company Store

Next to Championship Ka'anapali Golf Courses

Bocce Ball & Shuffleboard Courts

Professional Photographer

Concierge

Three Swimming Pools (Two Oceanfront)

Oceanfront On Ka'anapali Beach

Oceanfront Signature Restaurant

Two Bars

Oceanfront Luau ($)

Nightly Torchlighting Ceremony

Beach Activities Center with Rentals

Room Service

Shuttle to Lahaina Town & Whaler's Village ($)

Massage Services – Alana Spa

Activities Desk

Newspapers (Monday-Saturday)

Free Standard Wi-Fi 

Snorkeling

Fitness Center

Lei Making Instruction

Dry Cleaning Service ($)

Self-Service Coin-Operated Laundry

Self / Valet Parking ($)

Daily Maid Service

Bell Service

100% Non-Smoking Resort

  

 
Soul Wealth & Happiness Retreat
Dates: December 8-9, 2018
Location: Maui, Hawaii
Duration: 2 Magical Days
WHAT TO EXPECT
Heart Explorations and Soul Truth Sessions.
A new Tribe of like-minded friends.
WHAT'S INCLUDED
Exquisite meals (Lunch & Dinner included)
+
All of your excursion costs are covered, including transportation to location.
***You will purchase your own flight ticket***
What Retreat Attendees Are Saying:
"It is foolish not to go to the retreat! Life changing, business changing. Setting up lasting lifetime success! After the retreat My focus is laser sharp. My voice, my message is so clear to me now. Just do what you need to do to go."
My self-confidence is so much higher, and I am so excited! I can see clearly now that I can and will succeed. I am worthy of abundance and nothing is stopping me! If you are worried about investing in the retreat, think but how you can ask someone to invest in you and your program if you aren't willing to invest in yourself?
I love all the VALUABLE training I got, not only from Mandy but from the Tribe too. My biggest transformation is now I AM TAKING ACTION… I am not procrastinating anymore. I am actually getting myself in order and things in place and putting myself out there in the world… fully!
Before the retreat, I was scared, confused and lost. It was worth every penny… Mandy has a way of seeing the unseen and brings it to light so we can deal with them. Confusion was my safety net and now I don't need that net anymore!
Mandy Perry is a straight-from-the-heart, results-driven Business Coach… Her sole purpose and soul purpose is to support and guide heart-centered women entrepreneurs who are ready to own their unique gifts, and embrace their potential so they can create a life and business they love. There's nothing Mandy loves more than helping people who are on a mission to help people.
Within 5 minutes of talking to Mandy, you'll see that she:
Gets  straight to the point (translation: no B.S.)
 Speaks the truth with love. Always.
Accepts people for who they are.
Isn't afraid to go deep so her clients can finally face their pain and be healed completely.
Will do anything within her integrity to help her clients soar.

Mandy believes that anyone can – literally – achieve anything they set their minds and hearts to because that's exactly what happened in her own life. She found that when she changed her inner world, her thoughts, and her beliefs about herself and her worth, everything in her outer world changed too…
And just 25 months after she started her business, Mandy hit her first $1MM.
If there's one message she wants to share with the world it's this…
"You deserve it ALL, and you can have it all by truly being yourself no matter what anyone says…"